Toshiba Plaza provides two acres of entertainment activation space. With three stages including the mezzanine stage attached to T-Mobile Arena, Toshiba Plaza is perfect for fan fests, sponsorship activation's, outdoor concerts and TV broadcasts. Measuring 175 feet wide and 45 feet high, the video mesh wall on the side of T-Mobile Arena not only provides advertising space but also an opportunity to show sporting events, movies and premiers. Toshiba Plaza connects to the Park, New York-New York and Monte Carlo which provides guests with opportunities for dining and entertainment pre- and post- event.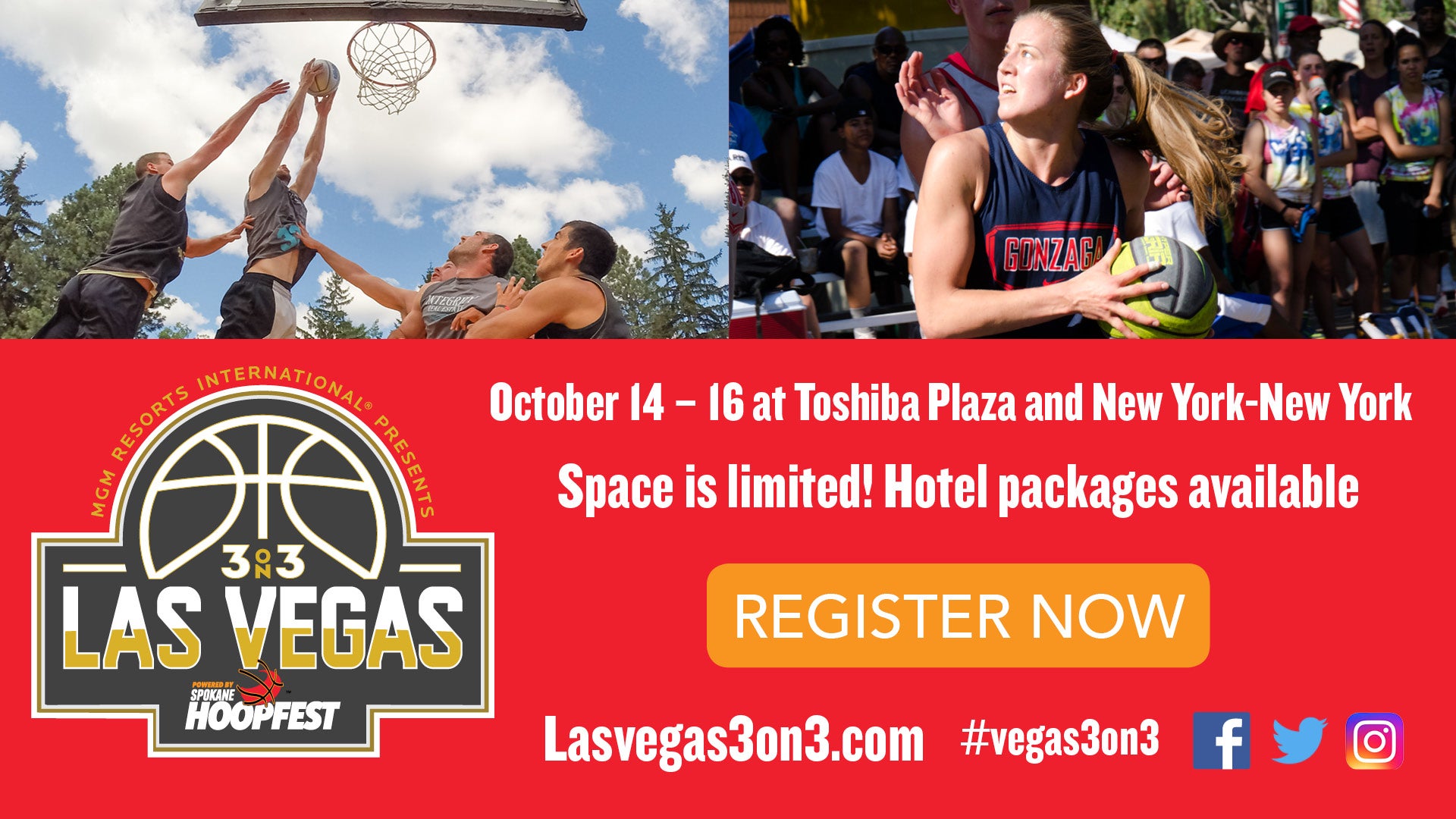 You got what it takes to be a Champion? We invite you to participate in the inaugural Las Vegas 3-on-3 basketball tournament taking place October 14-16.
This unique event, the first of its kind to be held at Toshiba Plaza and utilizing court space on the top of the New York-New York parking garage, is open to ballers of all skill levels. The tournament includes the following divisions:
Elite Divisions (Male open; Male 6' and under; Female open)
Standard Divisions (Adult Male; Adult Female and Adult co-ed)
High School (Male, Female and Co-Ed grades 9 through 12 as of September 2016)
Be sure to secure your place in this exciting new tournament! Space is limited! We look forward to showcasing the best of the best under the bright Vegas lights this fall!
Click here to learn more.