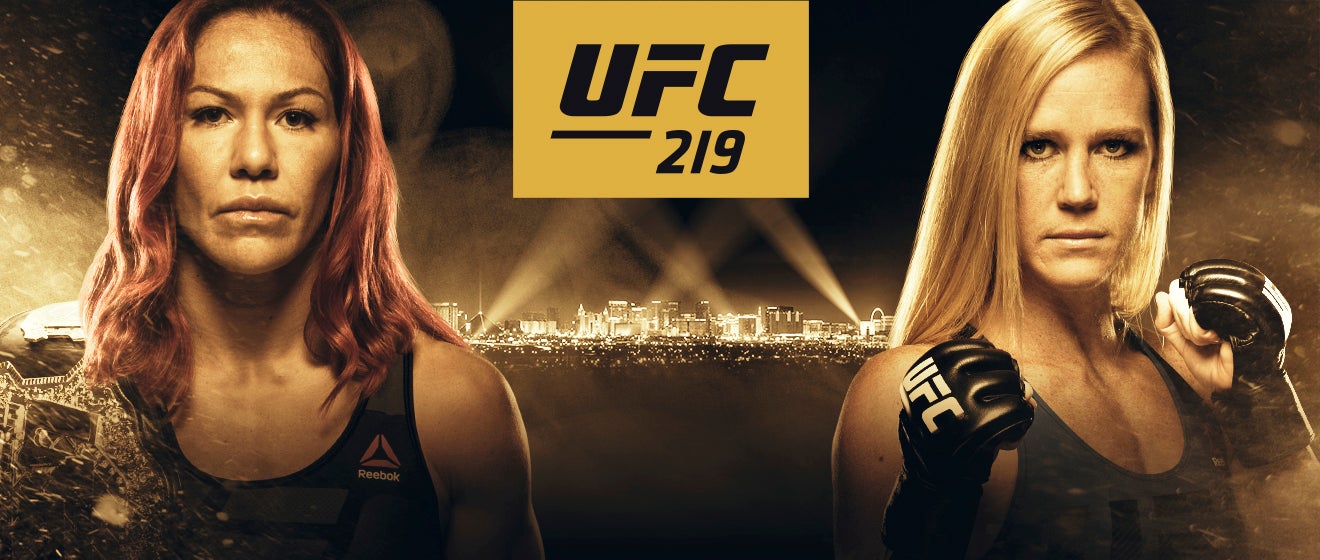 Time
4:30PM w / Doors 3:30 PM
On Sale
Ticket Prices
Starting at $55
Purchase Parking
Sat, December 30, 2017

/ 4:30 PM
Both open workouts and the weigh-in are free and open to the public at T-Mobile Arena. Open workouts will take place at 12:00pm on Thursday, December 28th. The weigh-in will take place Friday, December 29 at 2pm.
It's the dream fight fans have been waiting for, the UFC's final event of 2017 will see a battle between two of the greatest female fighters ever, as Cris "Cyborg" Justino defends her UFC women's featherweight title against Holly Holm. An accomplished competitor who has held titles in Strikeforce and Invicta FC, feared striker Cris Cyborg (18-1, 1 NC) made her long-awaited UFC debut in 2016 and a year later, she took the UFC featherweight championship with a third-round finish of Tonya Evinger that extended her remarkable unbeaten streak to 19. A 2017 inductee of the International Women's Boxing Hall of Fame, Albuquerque's Holly Holm (11-3) was a three-division world champion in the ring before making the full-time move to MMA in 2013. Since then, Holm has continued to make her mark, knocking out the previously unbeaten Ronda Rousey in 2015 to win the UFC women's bantamweight title. In June of this year, she showed off her knockout form once more against Bethe Correia, and this December she will move to 145 pounds to face off with Cyborg.
RESERVED EVENT PARKING AVAILABLE
Reserved event parking is available at New York-New York, Monte Carlo and the Aria Event Parking Garage for this event starting at $10. Additional service fees apply. The price increases the day of the event. For more information, including maps, directions and to purchase passes, please click here.
UBER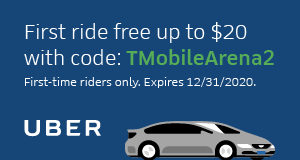 EVENT DAY RENTALS
The Best Access. Entertainment. Sporting Events. Everything.
Designed to offer the very best first-class amenities, personal service and an exclusive environment for essentially every event at T-Mobile Arena.
The Event Suites are the perfect setting to entertain a client, potential investor, or enjoy an evening out with friends and family. Your suite will either be located on the Event Level or on the Premium Suite Level that accommodates up to 16 to 40 guests.
Includes 16-40 tickets
4-10 VIP parking passes
Prices vary for each event
Please contact us at [email protected]