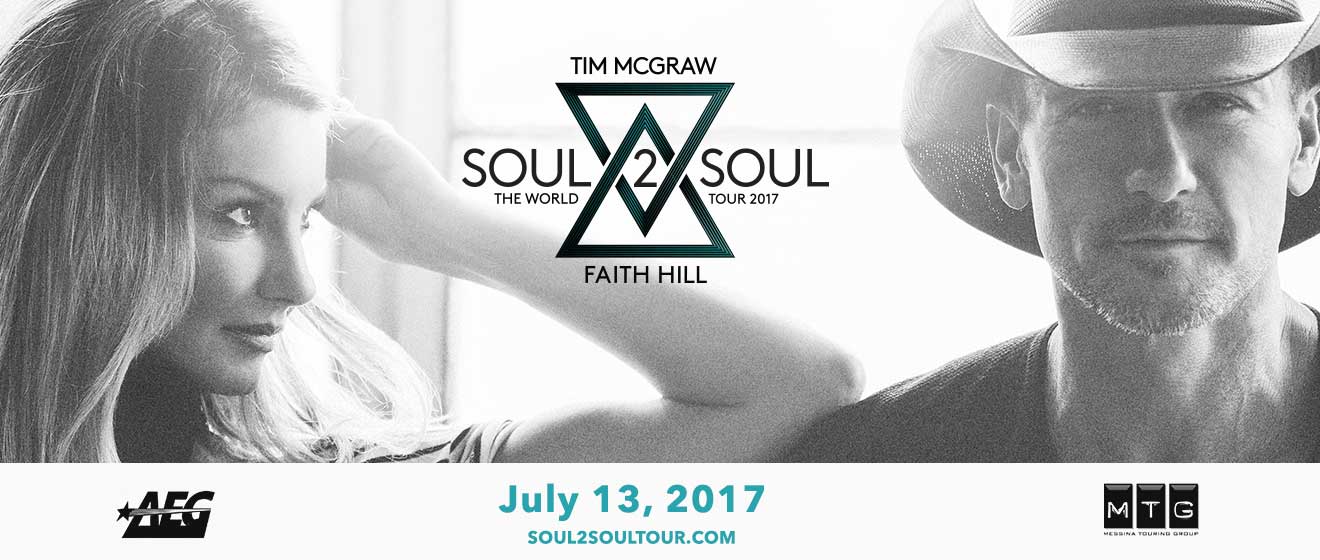 Time
7:30PM / Doors 6:30 PM
On Sale
Ticket Prices
$100.00 - $179.00+
Purchase Parking
McGraw and Hill continue to dominate the music charts with their albums and singles. Their new duet "Keep Your Eyes On Me" is featured in the major motion picture THE SHACK, in theatres March 3rd. McGraw also stars in the film and narrates it. The multi-Grammy winning couple began touring together in 1996 on McGraw's Spontaneous Combustion tour. In 2000, they created the Soul2Soul franchise with their record breaking Soul2Soul tour, becoming that year's top grossing and most successful U.S. tour. Their success continued in 2006-2007 when Soul2Soul II returned to the road and was the most attended tour of the year in any musical genre and remains the highest grossing multi-year North American tour in country music history. Pollstar magazine named it their "Major Tour of 2006," beating out Madonna, The Rolling Stones and the Red Hot Chili Peppers for the honor.
For more information on the tour, please visit www.Soul2SoulTour.com or visit www.TimMcGraw.com or www.FaithHill.com.
RESERVED EVENT PARKING AVAILABLE
Reserved event parking is available at New York-New York, Monte Carlo and the Aria Event Parking Garage for this event starting at $10. Additional service fees apply. The price increases the day of the event. For more information, including maps, directions and to purchase passes, please click here.
UBER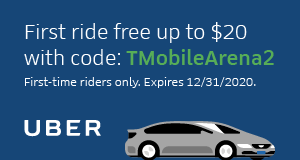 EVENT DAY RENTALS
The Best Access. Entertainment. Sporting Events. Everything.
Designed to offer the very best first-class amenities, personal service and an exclusive environment for essentially every event at T-Mobile Arena.
The Event Suites are the perfect setting to entertain a client, potential investor, or enjoy an evening out with friends and family. Your suite will either be located on the Event Level or on the Premium Suite Level that accommodates up to 16 to 40 guests.
Includes 16-40 tickets
4-10 VIP parking passes
Prices vary for each event
Please contact us at [email protected].