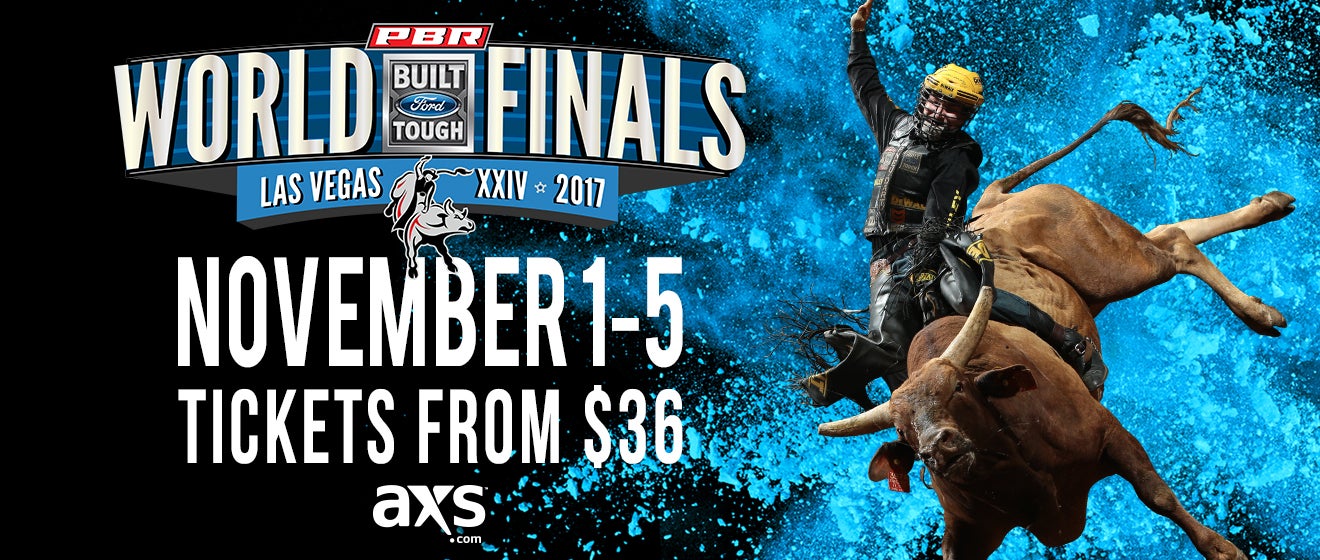 PBR World Finals
Round 1 Performance (ABBI Classic Round) featuring Chase Rice
Time
6:15PM / Doors 5:15PM
On Sale
Ticket Prices
Starting at $36
Purchase Parking
Wed, November 1, 2017

/ 6:15 PM
Watch the world's top riders and bucking bulls go head-to-head in the Professional Bull Riders' Built Ford Tough Series World Finals! This 5-day event is part of PBR Finals Week, and features action-packed bull riding, plus live concerts, pre-event fan zones, after parties, rider autograph sessions and more!
And don't forget to check out Elite Seat packages under the VIP Offer tab for packages that include premium seating, behind-the-scenes tours, merchandise vouchers, a private reception, souvenir lanyard, and more!
Please CLICK HERE for a list of prohibited items.

Schedule
3:30PM-4:00PM - PBR Built For Tough World Finals Press Conference at Toshiba Plaza
4:00PM-7:00PM - Monster Energy Party Zone at Toshiba Plaza
4:00PM-7:00PM - Partner & VIP Will Call Pickup at T-Mobile Arena - Box Office Tent
4:30PM-5:00PM - Ford Blue Carpet World Finals Bull Rider Arrival Show
4:30PM-6:45PM - Elite Seats Check-in at T-Mobile Arena - Box Office Tent
5:00PM-6:00PM - LIVE Entertainment featuring LOCASH at Monster Energy Party Zone
5:15PM - Doors Open to the Public
6:15PM - PBR World Finals Opening - featuring Chase Rice
7:00PM - Built Ford Tough World Finals - Round 1 Performance (ABBI Classic Round)
9:30PM - Post Event Press Conference at Monster Energy Party Zone
RESERVED EVENT PARKING AVAILABLE
Reserved event parking is available at New York-New York, Monte Carlo and the Aria Event Parking Garage for this event starting at $10. Additional service fees apply. The price increases the day of the event. For more information, including maps, directions and to purchase passes, please click here.
UBER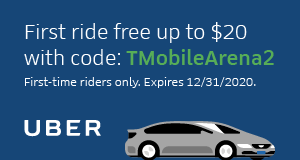 EVENT DAY RENTALS
The Best Access. Entertainment. Sporting Events. Everything.
Designed to offer the very best first-class amenities, personal service and an exclusive environment for essentially every event at T-Mobile Arena.
The Event Suites are the perfect setting to entertain a client, potential investor, or enjoy an evening out with friends and family. Your suite will either be located on the Event Level or on the Premium Suite Level that accommodates up to 16 to 40 guests.
Includes 16-40 tickets
4-10 VIP parking passes
Prices vary for each event
Please contact us at [email protected]ena.com.