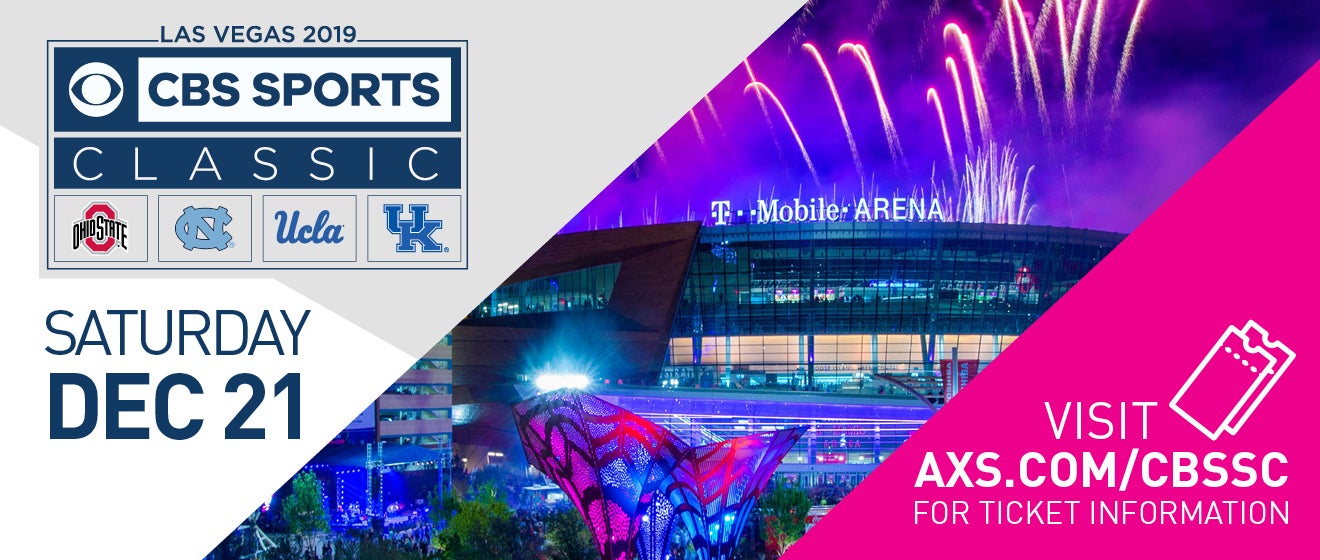 Dates
Dec 21, 2019 / Doors 10:30AM
On Sale
Ticket Prices
Starting at $44.00
Purchase Parking
Sat, December 21, 2019

/ 12:00 PM

Sat, December 21, 2019

/ 2:15 PM
The sixth edition of the CBS Sports Classic will be staged Saturday, Dec. 21, 2019 with North Carolina facing UCLA and Kentucky taking on Ohio State. Home to the 2016 event, this will be the second time T-Mobile Arena has hosted the CBS Sports Classic.
Ticket information for the 2019 CBS Sports Classic will be available at a later date.
The CBS Sports Classic, which began in 2014 and showcases these four teams, will take place in four different venues across the country in the event's first six seasons: the United Center in Chicago in 2014 and 2018, Barclays Center in Brooklyn in 2015, T-Mobile Arena in Las Vegas in 2016 and 2019 and Smoothie King Center in New Orleans in 2017.