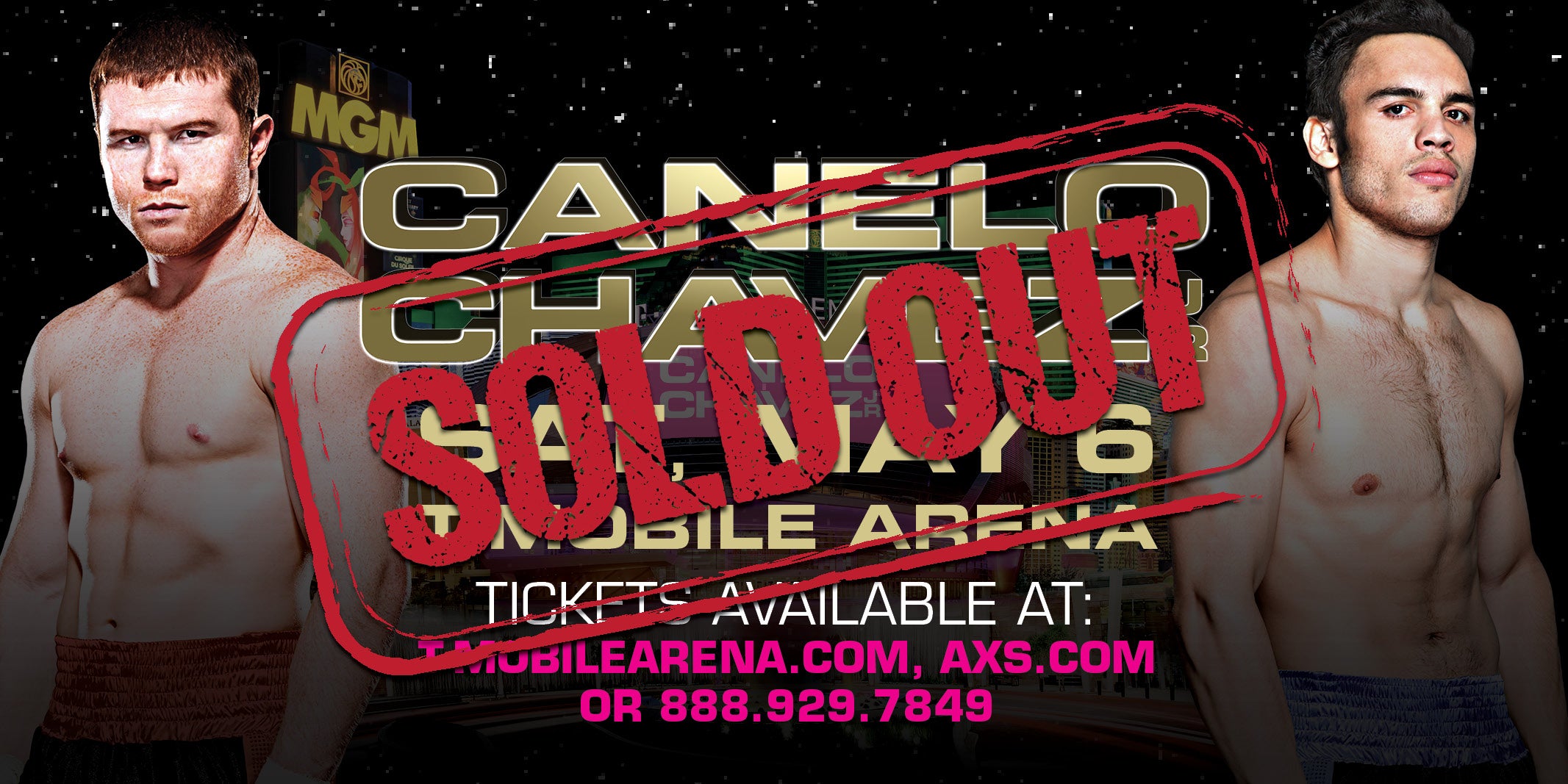 Sat, May 6, 2017

/ 2:30 PM
Tickets for this event are sold out but you can still get tickets to view the Closed Circuit by clicking here.

Canelo vs. Chávez, Jr. is a 12-round fight presented by Golden Boy Promotions and sponsored by Tecate, BORN BOLD. The event will take place on Saturday, May 6 at T-Mobile Arena and will be produced and distributed live by HBO Pay-Per-View® beginning at 9:00 p.m. ET/6:00 p.m. PT.
Nearly one year ago to the day before Canelo and Chávez, Jr. go head-to-head, Canelo celebrated T-Mobile Arena's first boxing event with a thunderous knockout of Amir "King" Khan before a crowd of 16,540 in the brand new event center.

"I love fighting in Las Vegas where the most important fights have historically been, and I'm very happy to be back at the T-Mobile Arena for this huge event on Cinco de Mayo weekend," Canelo said. "I know that people from all over the world, America, obviously Mexico and everywhere else will attend to witness a great show."
"I'm happy to return to Las Vegas where I've had many important battles in the ring. Las Vegas is the home of boxing," Chávez, Jr. said.
Álvarez was last seen in September of 2016, knocking out the previously undefeated WBO junior middleweight champion Liam Smith in front of more than 51,000 fans in Dallas, Texas. Chávez, Jr. was last in action in December, when he won via unanimous decision over the highly regarded Dominik Britsch in Monterrey, Mexico.
"When my team and I talked about where to hold what will be the biggest fight of the first half of the year - we kept coming back to Las Vegas," Golden Boy Promotions Chairman and CEO Oscar De La Hoya said. "The biggest fights of the last 30-plus years have taken place in Vegas, and it is a natural home for this enormous event."
RESERVED EVENT PARKING AVAILABLE
Reserved event parking is available at New York-New York, Monte Carlo and the Aria Event Parking Garage for this event starting at $10. Additional service fees apply. The price increases the day of the event. For more information, including maps, directions and to purchase passes, please click here.
UBER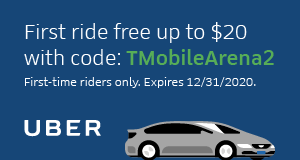 EVENT DAY RENTALS
The Best Access. Entertainment. Sporting Events. Everything.
Designed to offer the very best first-class amenities, personal service and an exclusive environment for essentially every event at T-Mobile Arena.
The Event Suites are the perfect setting to entertain a client, potential investor, or enjoy an evening out with friends and family. Your suite will either be located on the Event Level or on the Premium Suite Level that accommodates up to 16 to 40 guests.
Includes 16-40 tickets
4-10 VIP parking passes
Prices vary for each event
Please contact us at [email protected].