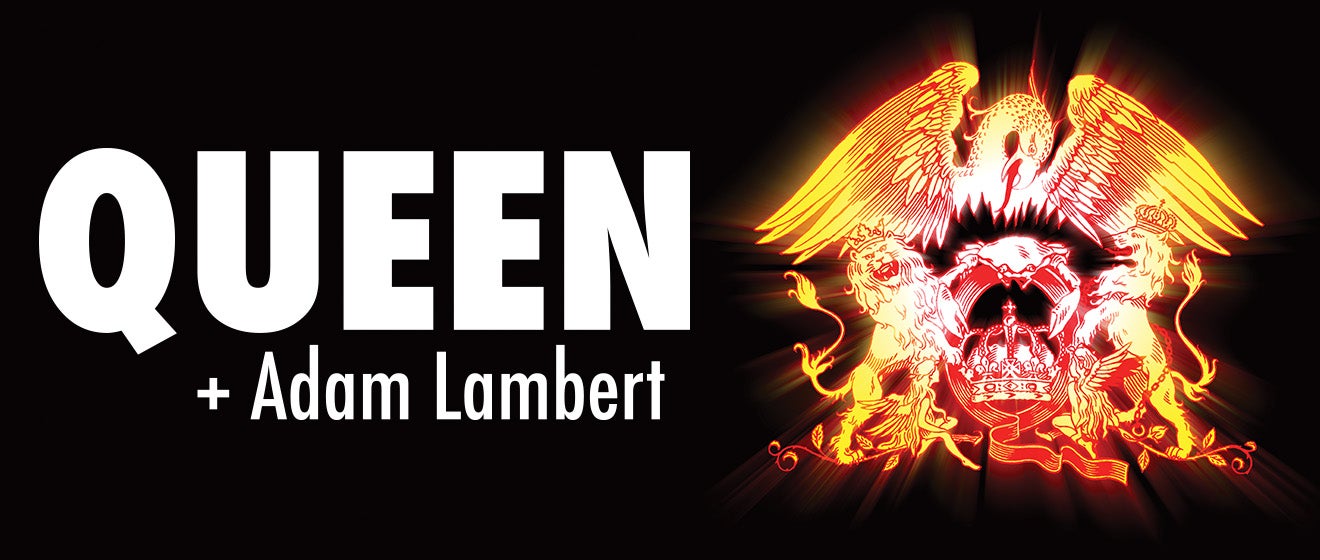 Jan 27, 2017
QUEEN + ADAM LAMBERT TO ROCK T-MOBILE ARENA
LAS VEGAS (January 26, 2017) – Back by popular demand, Queen + Adam Lambert will rock North America this summer with a highly-anticipated 25-city arena tour, including a Las Vegas stop at T-Mobile Arena Saturday, June 24.
After wildly successful and sold out tours throughout Europe, Asia, Australia, Latin and North America, Brian May, Roger Taylor + Adam Lambert will debut a brand new show specially designed and created for this outing, bringing fans all their favorite Queen hits, like "Another One Bites the Dust," "Bohemian Rhapsody," "We Will Rock You," and "We Are The Champions." The high-energy concert will bring their history alive in all its passion and glory, with stops in Los Angeles, New York, Chicago, Boston, Philadelphia and more, before wrapping on August 5 in Houston at the Toyota Center. The tour is presented by Live Nation.
Tickets ranging in price from $49.50 to $175 will go on sale Friday, Feb. 3 at 10 a.m. PST through the Live Nation mobile app and at Livenation.com. Members of both Queen and Adam Lambert's Fan Clubs will be able to purchase tickets before the general public beginning Tuesday, Jan. 31 at 10 a.m. PST and American Express® Card Members can purchase tickets before the general public from Tuesday, Jan. 31 at 12 noon PST through Thursday, Feb. 2 at 10 p.m. PST. Exclusive VIP Package offers available at VIPNation.com
Since their first meeting on the final of American Idol in May 2009, Queen + Adam Lambert's magical combination has been recognized worldwide with sold out shows in every part of the world.
2016 saw Queen + Lambert perform 15 shows across Europe headlining major festivals such as Portugal's Rock in Rio Lisbon where they played to 74,000 people, the UK's Isle of Wight Festival, by far one of Britain's most prestigious and successful music festivals with a heritage of such headliners as Jimi Hendrix, The Who, Bob Dylan, The Rolling Stones and Paul McCartney, as well as sold out arena shows, such AS Barcelona's Palau Sant Jordi Olympic arena.
Queen + Adam Lambert revved up again in the fall of 2016 to take on a series of sold out dates across Asia which saw Queen perform for the first time and introduce Adam Lambert to some new audiences in Hong Kong, Bangkok, Shanghai, and Singapore including three nights at the famous Tokyo Budokan theatre where Queen first appeared in 1975 and induced fan mayhem. Similar scenes greeted them on this return.
In 2015 Queen + Adam Lambert had 26 sold-out concerts in 10 countries throughout the UK and Europe taking their critically acclaimed show to France, Austria, Netherlands, Germany, Italy, Denmark, Switzerland, Czech Republic, Poland, Estonia, Romania and Bulgaria.
In March 2014 Queen + Adam Lambert embarked on their first North American Summer tour. Not only did all 24 dates sell out almost overnight but at the end Queen + Adam Lambert were awarded Band of the Year at the 10th annual Classic Rock Roll of Honor awards and were also voted Best Live Band of the Year in Ultimate Classic Rock's reader's poll.
Queen + Adam Lambert topped off 2014 by performing to an audience of over 12 million TV viewers when they performed live for UK BBC Television's New Year's Eve spectacular Queen + Adam Lambert Rock Big Ben. In the subsequent 24 hours 'Adam Lambert' was the top of the trending searches on Google in the UK with more than 500,000 searches for his name.
Following that very first performance together of "We Are The Champions" in 2009, Queen and Adam Lambert teamed up again in 2011 at the MTV European Music Awards for an electrifying eight-minute finale, and in the summer of 2012 they performed their first live concerts with appearances across Europe including playing live before half a million people in Kiev, AS THEIR FIRST SHOW!