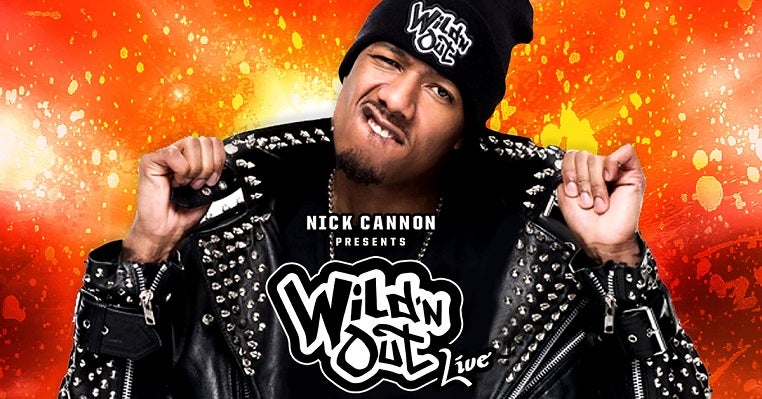 Jun 12, 2018
NICK CANNON PRESENTS: WILD 'N OUT LIVE FAN FAVORITE COMEDIAN LINE-UP ANNOUNCED
Based on the hugely successful TV series created and hosted by Nick Cannon, AEG Presents recently announced the first full length tour, Nick Cannon Presents: Wild 'N Out Live. Today, the line-up for the Las Vegas show on September 29 at T-Mobile Arena was revealed and includes Katt Williams as the Black Squad Captain and fan favorites from the original cast of "Wild 'N Out" featuring Rip Micheals, Hitman Holla, Conceited, Justina Valentine, Iamzoie, Charlie Clips, Emmanuel Hudson, DC Young Fly, Chico Bean and DJ D-Wrek. Plus, musical guests: The Game, Trippie Redd, Waka Flocka Flame.
The beloved cast of comedians will engage in live interaction with the audience as they participate in Wild 'N Out's most popular game segments with Nick and cast, and a live music performance from today's most popular hip hop stars. Musical guest for show dates to be announced shortly.
VIP tickets for the tour are still available for purchase at NickCannonWildnOutLive.com. VIP packages which include early entry, premium seating, meet-and-greet opportunities, pre-show parties, and exclusive merchandise are also available for purchase. Standard tickets are on sale now to the public as well. Please see below for full tour itinerary and details.
About AEG Presents
AEG Presents is one of the largest live music companies in the world. The company is dedicated to all aspects of live contemporary music performances, including producing and promoting global and regional concert tours, music events and world-renowned festivals. AEG Presents operates in North America, Europe and Asia through 15 regional offices that support its tours which include such artists as Taylor Swift, Paul McCartney, The Rolling Stones, Justin Bieber, Katy Perry and Kenny Chesney; produce or support over 40 music festivals, including the iconic Coachella Valley Music & Arts Festival; and owns, manages or books more than 75 clubs and theaters. AEG Presents promotes more than 8,000 shows annually worldwide and conducts business under such globally renowned brands as AEG Presents, Goldenvoice, The Bowery Presents, Concerts West, Messina Touring Group, Marshall Arts LTD, and Madison House Presents. For more information visit aegpresents.com.
About Nick Cannon
Nick Cannon has entertained audiences in film, on television, on record, onstage and online for nearly 20 years. The talented artist continues to dominate all facets of entertainment as a comedian, host, actor, writer, director, executive producer, deejay, philanthropist and children's book author.
While regularly making guest appearances on hit comedies such as 30 Rock, Brooklyn Nine-Nine and Chappelle's Show, Cannon was a series regular on Real Husbands of Hollywood and spent eight seasons as the host of NBC's highly successful talent competition series America's Got Talent. Additionally, he is the creator, producer, and host of the highly successful, fan-favorite MTV show Wild 'N Out, which is gearing up for its 12th season this summer. Recently, he concluded a cross-country live tour with select Wild 'N Out comics and improvisation artists. On the final night of the tour, Cannon set a record by selling out two cross-town arenas in a single market -- the Show Place Arena in Maryland and the Capitol One Arena in Washington, D.C. He contributed proceeds from the tour to the United Nations International Children's Emergency Fund (UNICEF) and to survivors of hurricanes Harvey and Irma.
Nick Cannon is a creative and entrepreneurial force at the vanguard of his generation.
---
Related Event