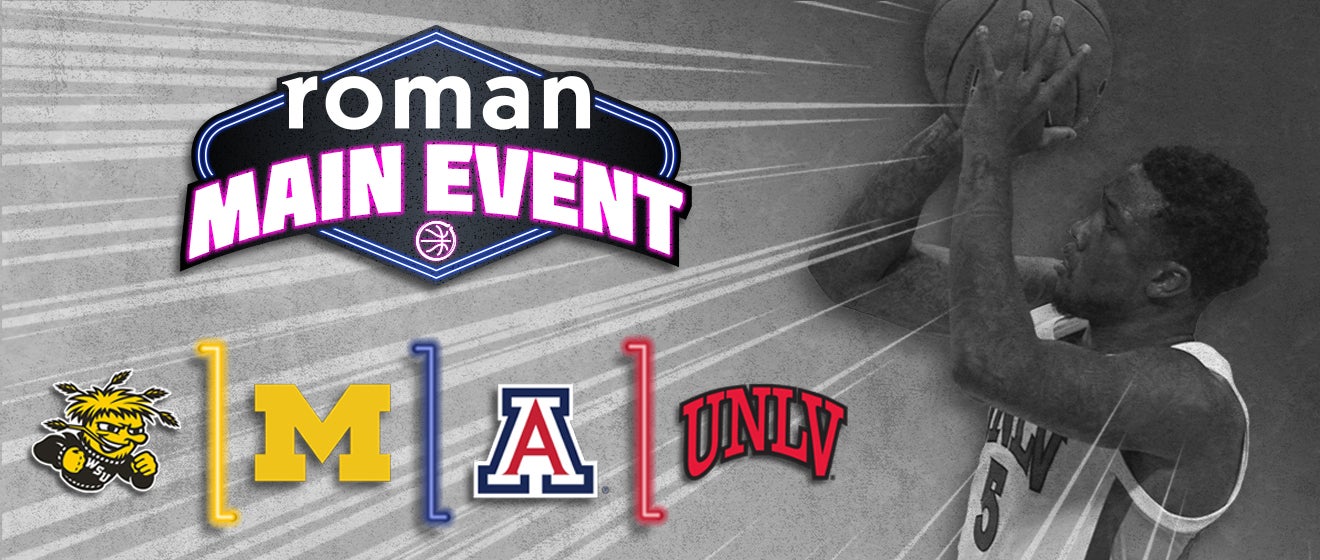 Roman Main Event - Basketball Tournament
Nov
19 - 21
, 2021
Arizona, Michigan, Wichita State & UNLV will headline the 2021 Roman Main Event in a four-team tournament benefitting Coaches vs. Cancer November 19 and 21 at T-Mobile Arena.
Michigan is expected to once again be a top-5 program next season with two Top-10 incoming freshmen.
UNLV will be looking to win its second Main Event championship belt after winning the tournament title in 2017.
Wichita State has been one of the surprise programs of the college basketball season this year.
Arizona, 17-9 this season, rounds out the field. The Wildcats' fan base, one of the best in college basketball, is no stranger to Vegas as 'Zona fans regularly pack T-Mobile Arena for the Pac-12 Basketball Tournament.