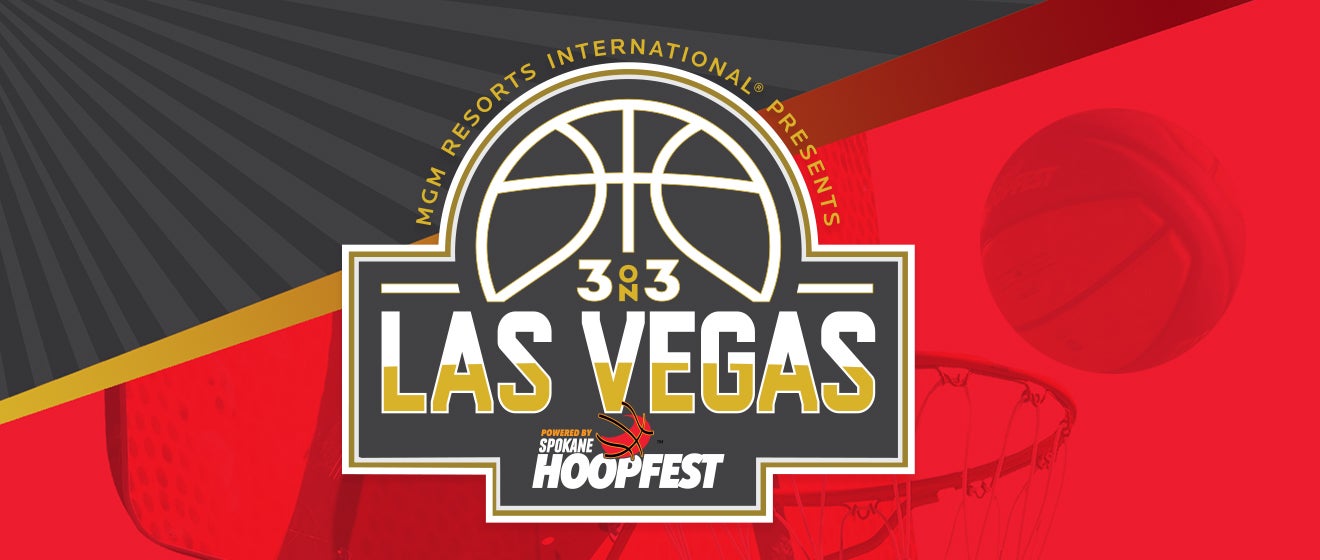 To register your team, please click here.
The Las Vegas 3on3 Tournament is back for its second year. Located at Toshiba Plaza and The Park in front T-Mobile Arena, Las Vegas 3on3 will take place September 8 – 10, 2017.
Las Vegas 3on3 is an event for all ages to enjoy. PLAYERS – No matter what your level, experience, height or age may be, Las Vegas 3on3 has a spot for you to compete for the Championship! FRIENDS, FAMILY, FANS and ON-LOOKERS – Take part in the tournament by cheering your team on or enjoy the food and interactive entertainment the Park and Plaza have to offer.
Register your team at lasvegas3on3.com before Monday, August 21 to guarantee your team's spot in #Vegas3on3. Tournament registration check-in will be on Friday, September 8, with the tournament commencing on Saturday and Sunday, September 9 & 10.