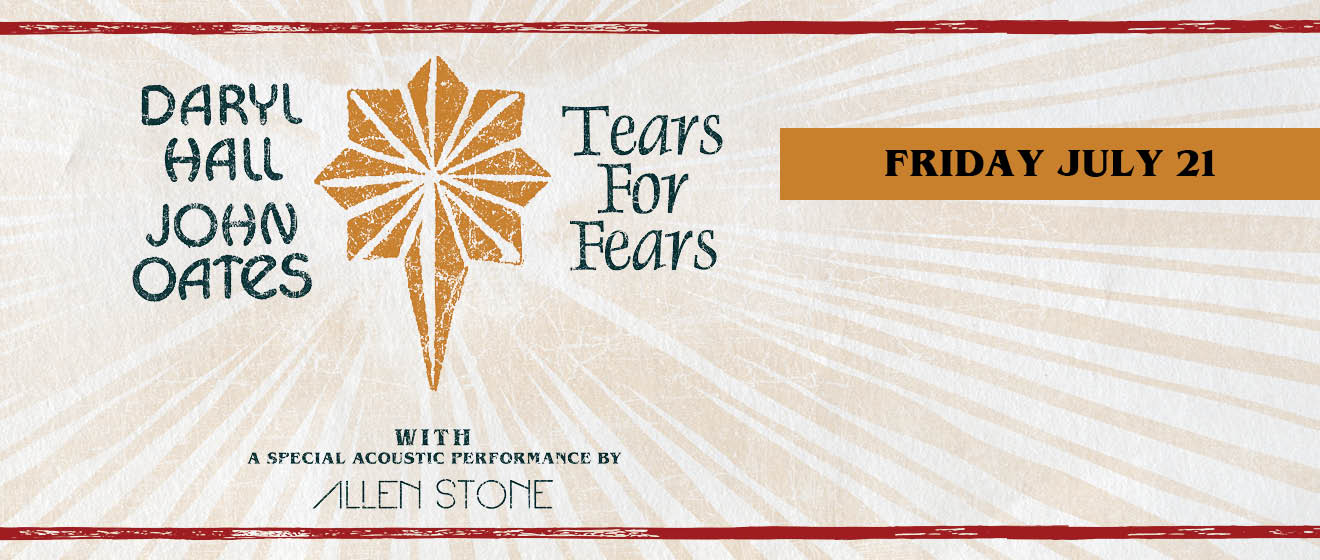 Daryl Hall & John Oates and Tears For Fears
with a special acoustic performance by Allen Stone
Time
7:00PM / Doors 6:00 PM
On Sale
Ticket Prices
$49.50 - $149.50+
Purchase Parking
Rock and Roll Hall of Famers, Daryl Hall & John Oates, are partnering with international multi-platinum selling band,Tears For Fears, for a 29-city North American tour that will visit the T-Mobile Arena in Las Vegas, NV on Friday, July 21.
The tour will kick off on Thursday, May 4th in Tulsa OK at the BOK Center and will include stops in Chicago, Nashville, Miami, New York, Toronto, Dallas, Denver and more, before wrapping up in Los Angeles at the STAPLES Center at the end of July. The summer arena tour will also feature a special acoustic performance by opening act,
Allen Stone.
Tickets and VIP packages for the Las Vegas, NV show go on sale beginning Friday, March 10 at 12pm local time. American Express® Card Members can purchase tickets before the general public beginning Tuesday March 7 at 10am (local time) through Thursday, March 9 at 10pm (local time).
Rock and Roll Hall of Fame inductees, Daryl Hall and John Oates, are the number-one selling duo in music history. I am very excited to be touring with Tears for Fears. Their music has a tim eless quality that complements what we do. I think everyone is going to love this show!" said Daryl Hall. "I can't wait to get back out on the road in 2017. Performing with Tears For Fears will be an exciting and musicalexperience for me and all the fans," added John Oates .
"We're thrilled to be going out on the road with Daryl Hall & John Oates this summer," said Tears For Fears. "We've been longtime fans of the band so it'll be fun to reconnectand also to see our fans throughout the US."
"We are excited for the partnership between Daryl Hall & John Oates and Tears For Fears
and look forward to a fun summer of music," added Jay Marciano, Chairman & CEO, AEG Live.
RESERVED EVENT PARKING AVAILABLE
Reserved event parking is available at New York-New York, Monte Carlo and the Aria Event Parking Garage for this event starting at $10. Additional service fees apply. The price increases the day of the event. For more information, including maps, directions and to purchase passes, please click here.
UBER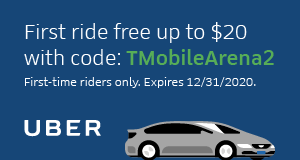 EVENT DAY RENTALS
The Best Access. Entertainment. Sporting Events. Everything.
Designed to offer the very best first-class amenities, personal service and an exclusive environment for essentially every event at T-Mobile Arena.
The Event Suites are the perfect setting to entertain a client, potential investor, or enjoy an evening out with friends and family. Your suite will either be located on the Event Level or on the Premium Suite Level that accommodates up to 16 to 40 guests.
Includes 16-40 tickets
4-10 VIP parking passes
Prices vary for each event
Please contact us at [email protected].