The original disruptor in defining the premium sports and entertainment dining experience, Levy remains one of America's fastest growing and most critically acclaimed restaurant companies.
Named one of the 10 most innovative companies in sports byFast Company magazine and 2015 NHL Retailer of the Year, Levy's diverse portfolio includes award-winning restaurants, iconic sports and entertainment venues, convention centers as well as the Grammy Awards, PGA Championship, US Open Tennis Tournament, Kentucky Derby, and NHL, MLB and NBA All-Star Games.
For more, visit www.levyrestaurants.com or follow us on social media:
Chef Bio:
Executive Chef Garry DeLucia comes to T-Mobile Arena with a wealth of knowledge and experience. Prior to his time here, he worked at the Las Vegas Motor Speedway as Executive Sous Chef. Garry's prior endeavors include the Hard Rock Hotel, Luxor and Lady Luck.
In addition to his various positions within the Las Vegas area, Chef DeLucia has also supported many high profile events including the PGA Golf Championships, Grammy's, and multiple NASCAR races.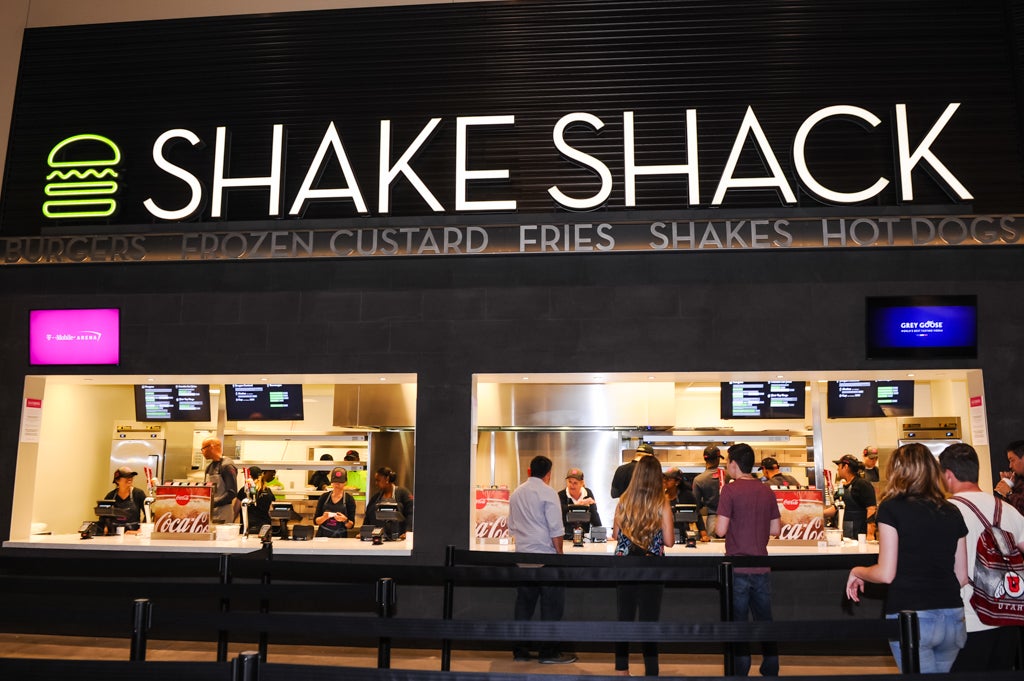 Main Concourse
Mic check, one two, one two. Our third Vegas Shack is all the way live at the brand new, 20,000-seat, state-of-the-art T-Mobile Arena on the Vegas Strip. The T-Mobile Arena Shack's dishing up a limited menu of burgers, hot dogs, shakes, custard and beer to concertgoers looking to pair good tunes with good tastes.
More

Info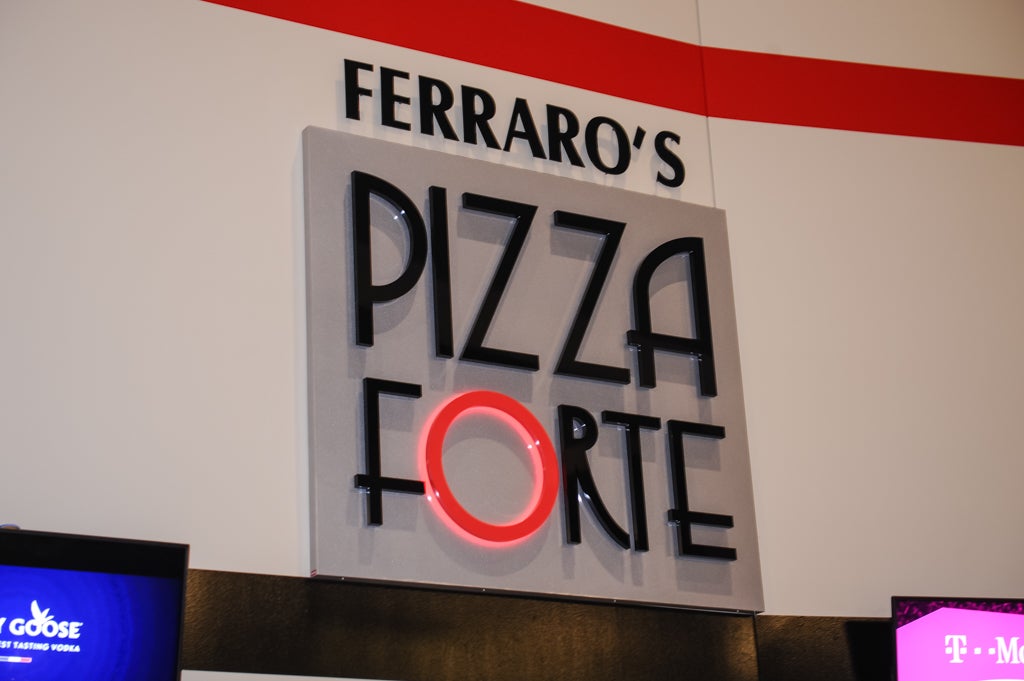 Main Concourse
Vegas local, Pizza Forte, will be serving up individually sized, wood-fired pizzas for guests in a snap. Made fresh daily, these pizzas are cooked in a just a few minutes so you can get back to your seat and enjoy the night! Pizza Forte will also be premiering their first sandwiches at T-Mobile Arena including an Italian Sausage with peppers, onions and tomatoes and the "Parma" sandwich with prosciutto, fresh mozzarella and arugula. Looking for something sweet on the side? Try a taste of Pizza Forte's gelato flavors that come in vanilla, chocolate, strawberry and lemon sorbet.
More

Info